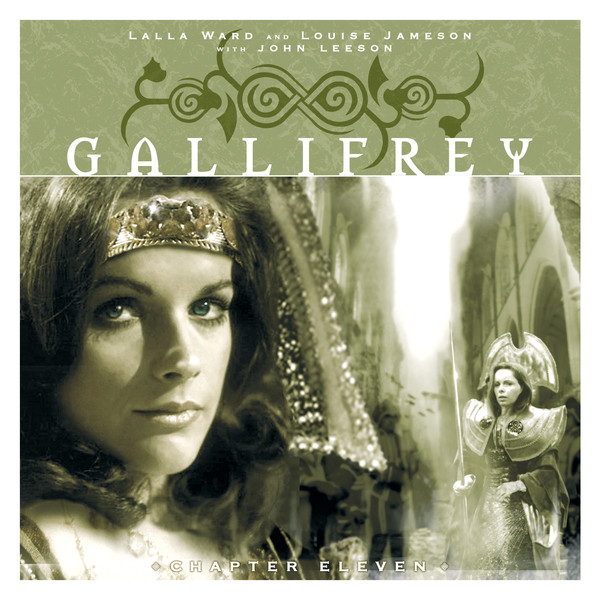 Warfare
 focuses further on, and more or less resolves, the ongoing Gallifreyan Civil War which we saw begin in
Imperiatrix
and really kick off in
Fractures
. As already identified, this is a war of individual psychological identities as much as - if not more than - it is a war of laser guns and barricades. Two sides of Gallifrey clash, with Romana in the centre of it (
twice
) and the pressure cooker is tearing both planet and president apart. That's an undeniably epic premise woven from appropriate bits of 
Doctor Who
 mythology, and as such the story has both a forward momentum and a sense of import to it. 
Warfare
 also dwells on the fragments of different voices heard in the minds of both Romana II and Pandora, still using the body of Romana I. In the latter's case, this allows Mary Tamm the opportunity to play the 
actual
 Romana I (or at least her voice... no, really, I mean her voice 
in-story
), which distinguishes her from Pandora, makes Romana I more active in the story-line, and generally keeps things clearer than they were last time round. There's a fun moment where President Romana realises that her past self is actively working on her side against Pandora. Mind you, I still don't think this series has made very good use of Tamm, and I'm itching to actually hear her do a full Big Finish story as her proper character in the future. Time for the allegedly "weaker" incarnation (and I still don't know what I think of that) to get a crack of the whip!