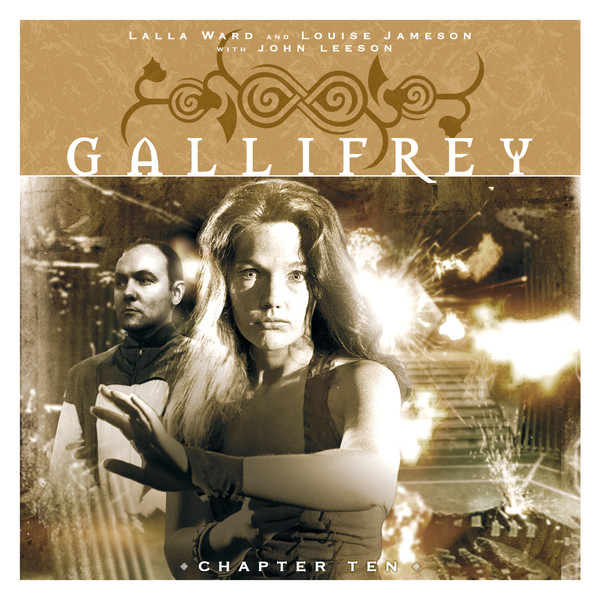 The third season of
Gallifrey
 brings to an end the opening phase of the spinoff's existence (and, for a good few years, it was thought that after
Gallifrey III
, that was it - no more). Stephen Cole's season opener,
Fractures
, is thus in some ways 'the beginning of the end' - we'll forget about anything from 
Gallifrey IV
 onwards for now.
Fractures
 sees Gallifrey plunged into the civil war which the Season 2 finale promised, both a large-scale conflict of different factions and a more interpersonal war between Romana II and 'Romana I', or at least the latter's body as worn by Pandora, the embodiment of all future Time Lord evil. K9 serving on Pandora's side is another indication of how split and, well, fractious everything is. This is a war over what kind of society Gallifrey would like to be, perhaps even over what kind of series
Gallifrey
 would like to be. Unsurprisingly, then, there's a bit of a struggle in
Fractures
 with regard to what kind of season opener it would like to be. Following up the series' most self-consciously "epic" tale so far,
Imperiatrix
, is a tough ask. Trying to one-up its grandeur is tricky, but so is going
too
small and introspective (which turned out to be Cole's strength in his contribution to the previous season).