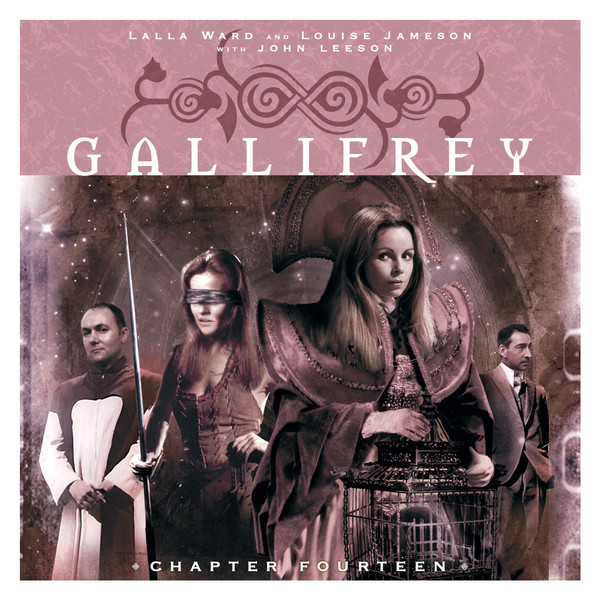 And on the pedestal these words appear:
'My name is Ozymandias, king of kings:
Look on my works, ye Mighty, and despair!'
Nothing beside remains. Round the decay
Of that colossal wreck, boundless and bare
The lone and level sands stretch far away.
-Percy Bysshe Shelley, "Ozymandias" (1818)
Alan Barnes doesn't half get lumped with the task of tying up behemoths of story-lines (
Neverland
,
Zagreus
,
The Girl Who Never Was
, and now
Panacea
). Though I suppose he has to take some credit for usually being the one who starts them, and so in that light there's a certain pleasingly circularity that he comes back to the range he launched to pen
Panacea
, Chapter Fourteen and the end of
Gallifrey
 (for now). What I like most about 
Panacea
 is that it wallows in a tangible sense of decay that Series 3 could perhaps have focussed on a little more. Gallifrey is suffering "the privations of a ruinous war", all power cuts and overfull hospitals; Romana is an outcast in the Outlands, even lower than the prisoner and usurped President she has been in earlier releases; and her ancestral house, Heartshaven, is now dilapidated and desolate, overrun with vermin, soon abandoned to the flame (I'm a sucker for all this lyrical, wistful nostalgia: "When I was a Time Tot the lamps of Heartshaven lit up when the heirs to the house crossed the hall, and the paintings would whisper their welcome").