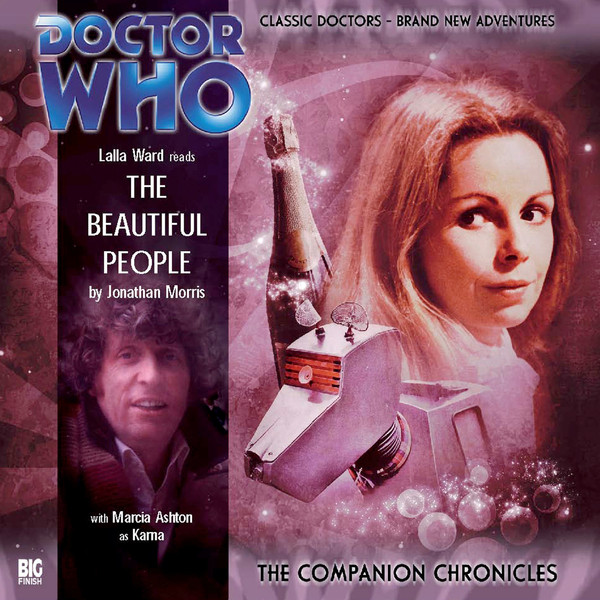 "If you have to manufacture beauty, it ceases to be beauty, because beauty is not about artifice. It's about the idiosyncrasies of nature." 
Lalla Ward had already spent 2004-6 playing President Romana in
Gallifrey
, which has naturally seen the character evolve quite considerably as she is weighed down by the responsibilities of office. But, just as there is a difference between the broody Jack Harkness of
Torchwood
 and the cheeky fun-loving Jack Harkness as he returns to
Doctor Who
, for this story Ward is Romana as she was in her light, frothy, care-free Season 17 days (immediately after
Nightmare of Eden
, apparently), with Jonathan Morris on hand to provide a fun (and at times rather clever) script that has been positively marinaded in Douglas Adams' trademark wit and ingenuity (Romana II, K9 and a bottle of bubbly on the cover - of
course
it's a Douglas Adams tribute act, and more on that anon). Like Adams and Russell T Davies both often do, Morris gives us a space-faring satire of a very current concern: more specifically,
The Beautiful People
is a satire about dissatisfaction with one's body image, set as it is in the 32nd-century Vita Novus* Health Spa, which is offering a weight loss therapy programme to help you become a completely new person. As this story's Chapter One title suggests, this seems 'too good to be true'.