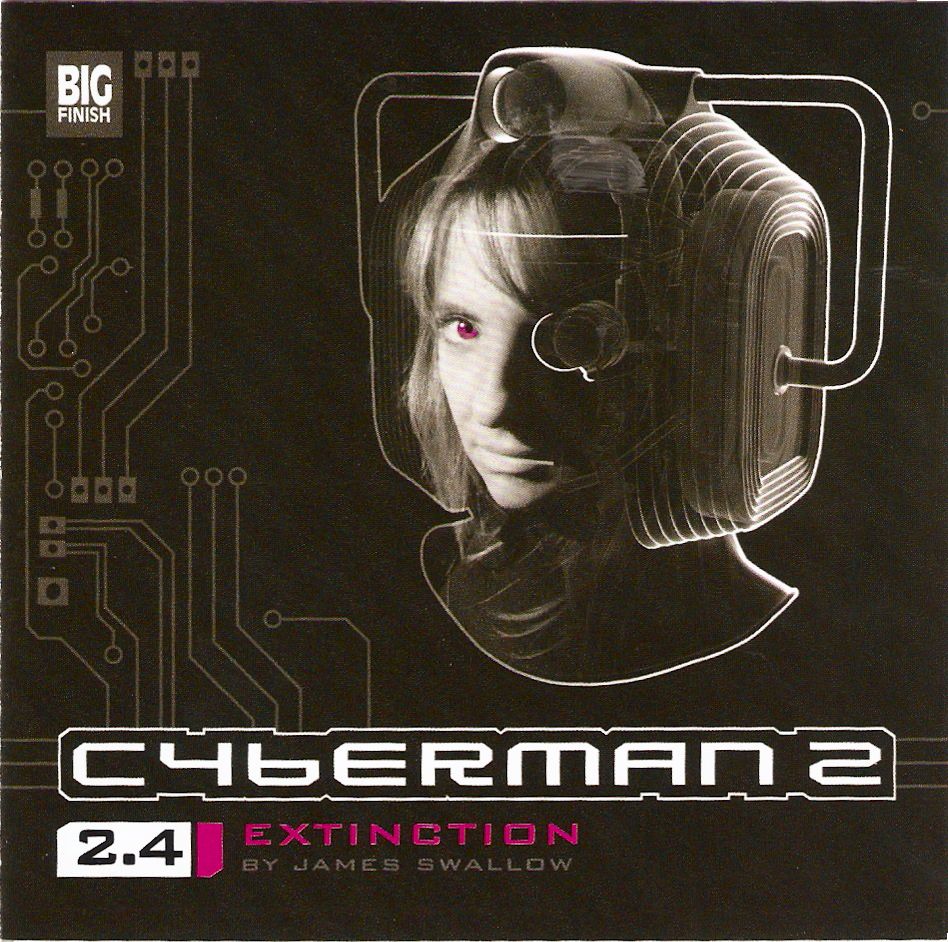 "Everything you are is inferior to the perfection of the machine."
Extinction
 brings the four episodes of
Cyberman II
,
and the eight episodes of
Cyberman
as a whole, to a close (at the time of writing, just over eight years later, there is still no sign of
Cyberman III
, and one suspects that it will never materialise). In suitable
Doctor Who
 tradition, it does so in a manner that both satisfies and frustrates. The android nuclear weapon plot - a doomsday scenario awaiting Earth, a planet-sized sword of Damocles - never really comes alive unfortunately. It just isn't afforded much time or indeed a particular character attached to it; if we spent some time with another android who was in charge of this weapon system, seeing their internal conflict, it would come to life a lot more -- though I do understand it's hard to cram everything in. There's too many loud action sequences, too, that just don't feel as well put together as they might have done if Briggs had been at the helm. For all that I've loved Ellis and McNichol's score throughout this series, the high-octane arena set-piece is not accompanied by their best work: the insistent electric guitar riffs and percussion over the explosions and screaming just get a bit
too
repetitive and OTT, not to mention somewhat confusing an already confused scene.